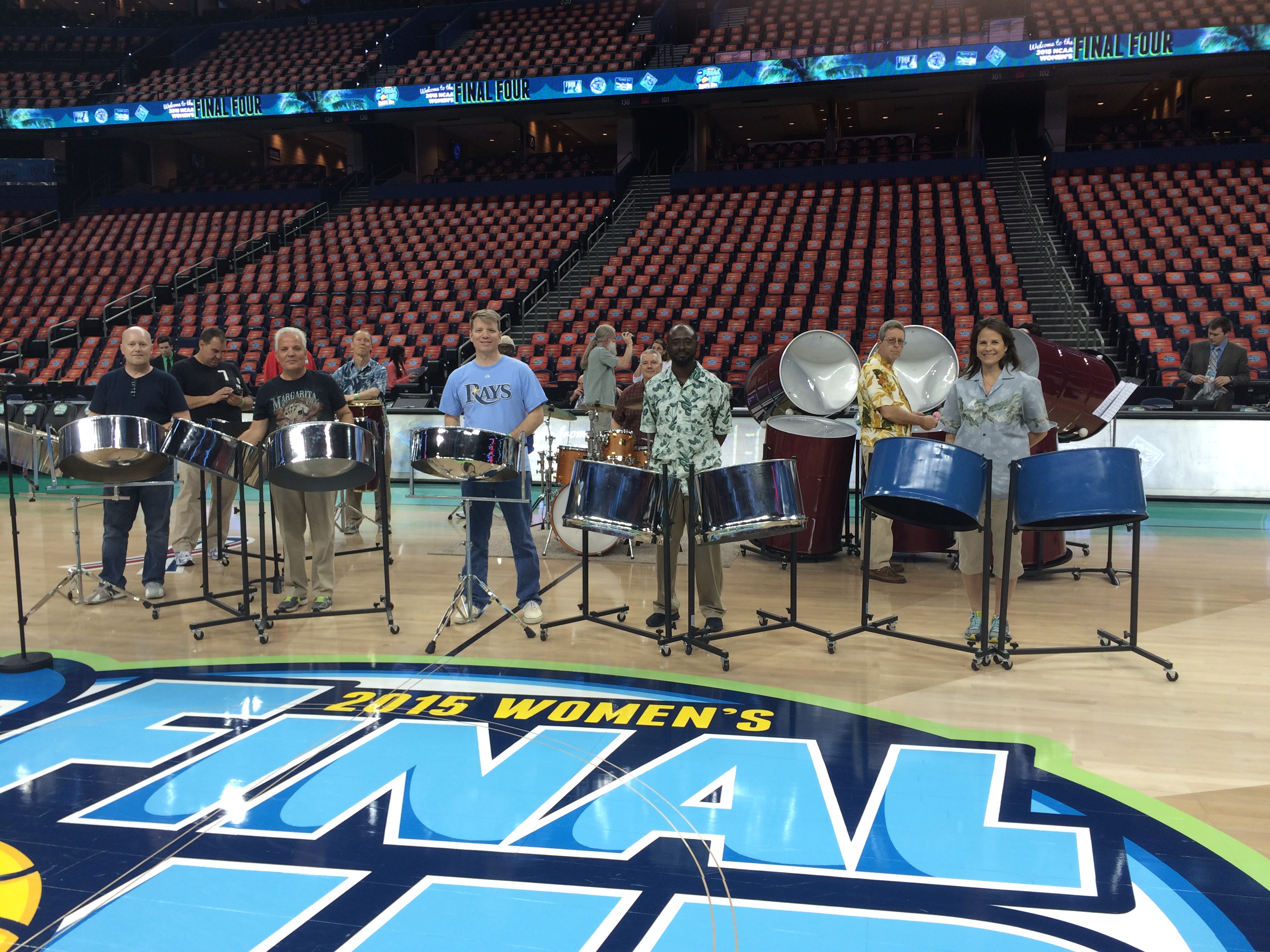 Photo, from left to right…
Dave Holmstrand – Double Seconds
Mark Goldberg – Double Seconds
Joe Braccio – Double Tenors
Patrick Bettison – Congas
John Shaw – Tenor
Johnny Lowery (background) – Percussion
Craig "Skippy" Benson – Drums
Steady Joseph – Double Guitars
Mark Neuenschwander – Bass
Lori Braccio – Double Guitars
The halftime show for the NCAA Women's Final Four Notre Dame / South Carolina game was a blast! Those of you paying close attention with very large televisions may have caught us for a few seconds when they came back from commercials. We were able to move this entire group onto the court in 2 minutes, play for 6 minutes, and get off the court in 2 minutes. Thanks to the NCAA and Amalie Arena for all their help in pulling this off. A shout-out to our guest members (Lori and Mark) that performed great with very little time to prepare.
This slideshow requires JavaScript.